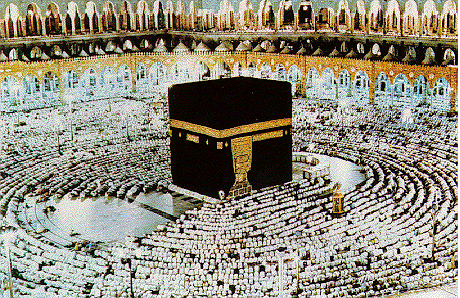 On this day in
683
, during the Siege of Mecca, the
Kaaba
catches fire and is burned down.
***
On this day in
1517
, Protestant reformer
Martin Luther
posts his 95 theses on the door of the Castle Church in Wittenberg.
***
On this day in
1876
, a monster cyclone ravages India, resulting in over 200,000 deaths.
***
On this day in
1913
, the
Lincoln Highway
, the first automobile highway across United States, is dedicated.
***
On this day in
1917
, the "last successful cavalry charge in history" takes place during World War I, at the
Battle of Beersheba
.
***
On this day in
1926
, after being punched in the stomach by some idiot college punk backstage after a show in the frozen Canadian city of Montreal,
Harry Houdini
- the world's most famous magician and escape artist - dies of a burst apendix. Hey! Smooth move, CANADA!
***
On this day in
1941
, after 14 years of work,
Mount Rushmore
is completed.
***
On this day in
1956
, the United Kingdom and France begin bombing Egypt to force the reopening of the Suez Canal. Jeez, why didn't they just ASK?!
***
On this day in
1961
, in the Soviet Union,
Joseph Stalin
's body is removed from Lenin's Tomb.
***
On this day in
1963
, hundreds of people gather at the Indiana State Fair Coliseum to take in the season's final showing of Holiday on Ice. Unfortunately, a faulty propane-powered popcorn machine explodes under the bleachers, and seventy-four people die in the resulting conflagration, making this one of Indiana's worst ever man-made catastrophes. God damn you,
Orville Redenbacher
!
***
On this day in
1984
, Indian Prime Minister
Indira Gandhi
is assassinated by two security guards. Riots break out in New Delhi and nearly
10,000 Sikhs are killed
.
***
On this day in
2000
, the
Soyuz TM-31
launches, carrying the first resident crew to the International Space Station. The ISS has been continuously crewed since.
***
By this day in
2001
, it had only been a few days since our erstwhile superiors in Washington passed the
U.S.A.P.A.T.R.I.O.T.A.C.T.
(without ever reading it), but it was passed in time for Wisconsin man
Jeffrey Remshek
to learn about the game's changing rules, the hard way. Jeffrey was arrested after calling Central Intelligence Agency headquarters and accusing the organization of being involved in the assassination of President John F. Kennedy. This, of course, was a very bad idea, as the CIA has the third worst sense of humor of any federal law enforcement agency (with the NSA and the Secret Service being only slightly less whimsical). After four calls, the spooks had had enough. They sent local authorities to arrest Remshek on three misdemeanor counts of - get this - "making an unlawful telephone call with intent to threaten." How could they possibly know that?! Anyway, he spent the night in jail, and was released the next day on a signature bond, which means he will likely be under omnipresent surveillance until the day he dies... and all for pointing out the obvious! Gee... I wonder whatever happened to old Jeff? I'd check myself, but I don't feel comfortable Googling his name.
***
On this day in
2002
, a federal grand jury in Houston, Texas indicts former
Enron Corp
chief financial officer
Andrew Fastow
on 78 counts of wire fraud, money laundering, conspiracy and obstruction of justice related to the collapse of his ex-employer.
***
On this day in
2011
, the global population of humans reached seven billion. This day is now recognized by the United Nations as
Seven Billion Day
.