What better place than the
Useless Eater Blog
to link to
a story
about some poor guy who mistakes an Atlanta DJ for the real, honest-to-god Illuminati?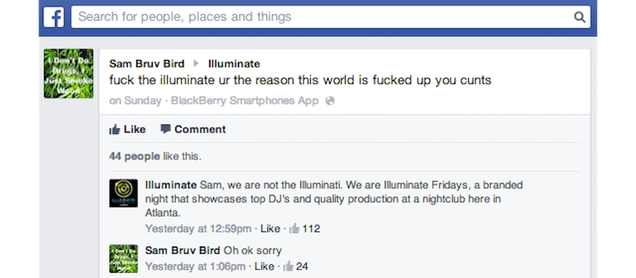 From the
Gawker
story:
"Sam Bruv Bird," who doesn't do drugs, just smokes weed, got a little confused yesterday when his hateful Illuminati-shaming vitriol was tossed at the wrong public social media account. He rightfully apologized when he realized it was only a DJ night in Atlanta called Illuminate. A humbling mea culpa.
Hmmm... that's actually the Gawker story in its entirety. Oh well! We agree with the commenter who finds something oddly endearing about the original poster's earnest apology.